Energise your employees with 'Move for Change'
Why not try something a little different to motivate and challenge your staff in 2021.
Brighton & Hove City Council have partnered with BetterPoints to run this fantastic programme.
'Move for Change' is a rewards programme for encouraging users to 'ditch the car' and make more active or sustainable travel choices in Brighton and Hove. It runs from the 1st Feb 2021 to 31st Jan 2022.
Throughout the programme users can earn and win BetterPoints that they can spend locally (in the form of retail vouchers and discounts) or donate to local or national charities. It's a fun and engaging way to support your employees with their physical health, and mental wellbeing.
Why should my workplace take part?
By promoting good health amongst staff, your organisation can also see benefits including:
reduced sickness absence
increased productivity
higher morale
improved company profile
reduce the pressure on your car park and business travel costs by encouraging active commuting
Is my workplace eligible?
If your employees live or work within the Brighton and Hove extended area (see map below) they will be able to join the Move for Change programme. The address that they register with to the BetterPoints app has to be within this extended area.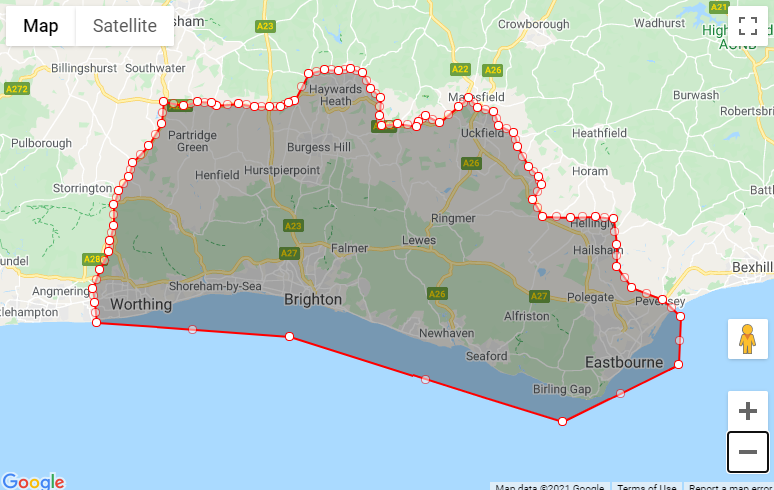 However, as a Brighton & Hove City Council programme, to earn rewards for active travel their activities must take place within the Brighton and Hove City boundary (see map below). From 1st June 2020, participants can earn rewards for bus travel in the extended area as well. The boundary for active travel rewards may be extended later in the programme. For the time being, for there to be value to your employees joining the challenge, they need to travel to or from the Brighton and Hove City boundary for work or leisure.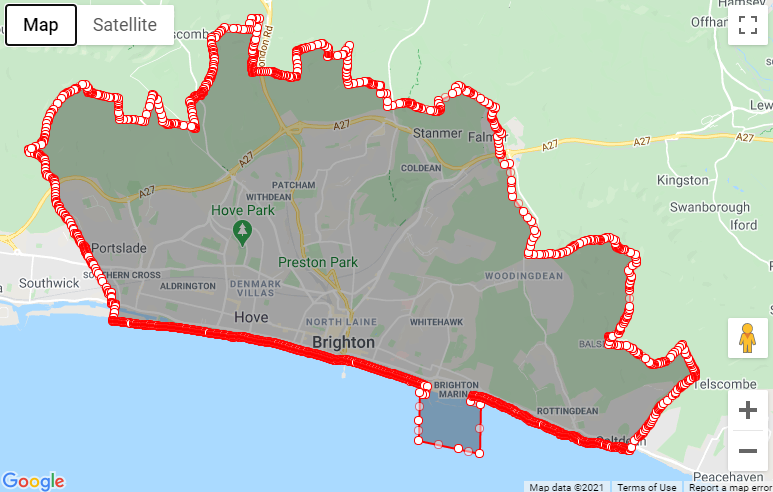 How can I promote the challenge in my workplace?
During the challenge your employees can earn rewards for active and sustainable travel using the BetterPoints app and participate in some fun challenges along the way.
Help spread the word and tell your employees all about 'Move for Change'. Taking part will be great for their physical and mental wellbeing. We have tools to help you spread the word, please get in touch by email.
Want to know more about the BetterPoints app and how it works? - Visit our FAQ's page