Join other local businesses in supporting active and sustainable travel

Brighton & Hove City Council have partnered with BetterPoints to run the 'Move for Change' rewards campaign.
The campaign is designed to encourage residents and workers to 'ditch the car' and make more active and sustainable travel choices in Brighton and Hove. It runs from the 1st Feb 2021 to 31st Jan 2022.
Move for Change has a number of local businesses involved in the challenge, offering a range of vouchers, discounts and sponsored prizes. See those businesses currently participating in the list below.
A huge thank you goes to all of these businesses for their support in making Move for Change a success.
Participating Businesses and Organisations
Bagelman
Barnes and Binns
Barney's Deli
BikeShed
Brighton & Hove Food Partnership
Brighton BID
Brighton Dome & Festival
Brighton Fringe
Brighton Pavilion
Canham & Sons
Cranks
Elctrc
Evans Cycles
FilFil
Harriet's of Hove
HISBE
Infinity Foods
Leonidas Chocolate
Nuffield Health
Organic Earth
Rhythm and Bikes
Roosters Piri Piri
Roots and Hoots
The Pet Shed
Tree of Life
Weezy
Wick Candle Boutique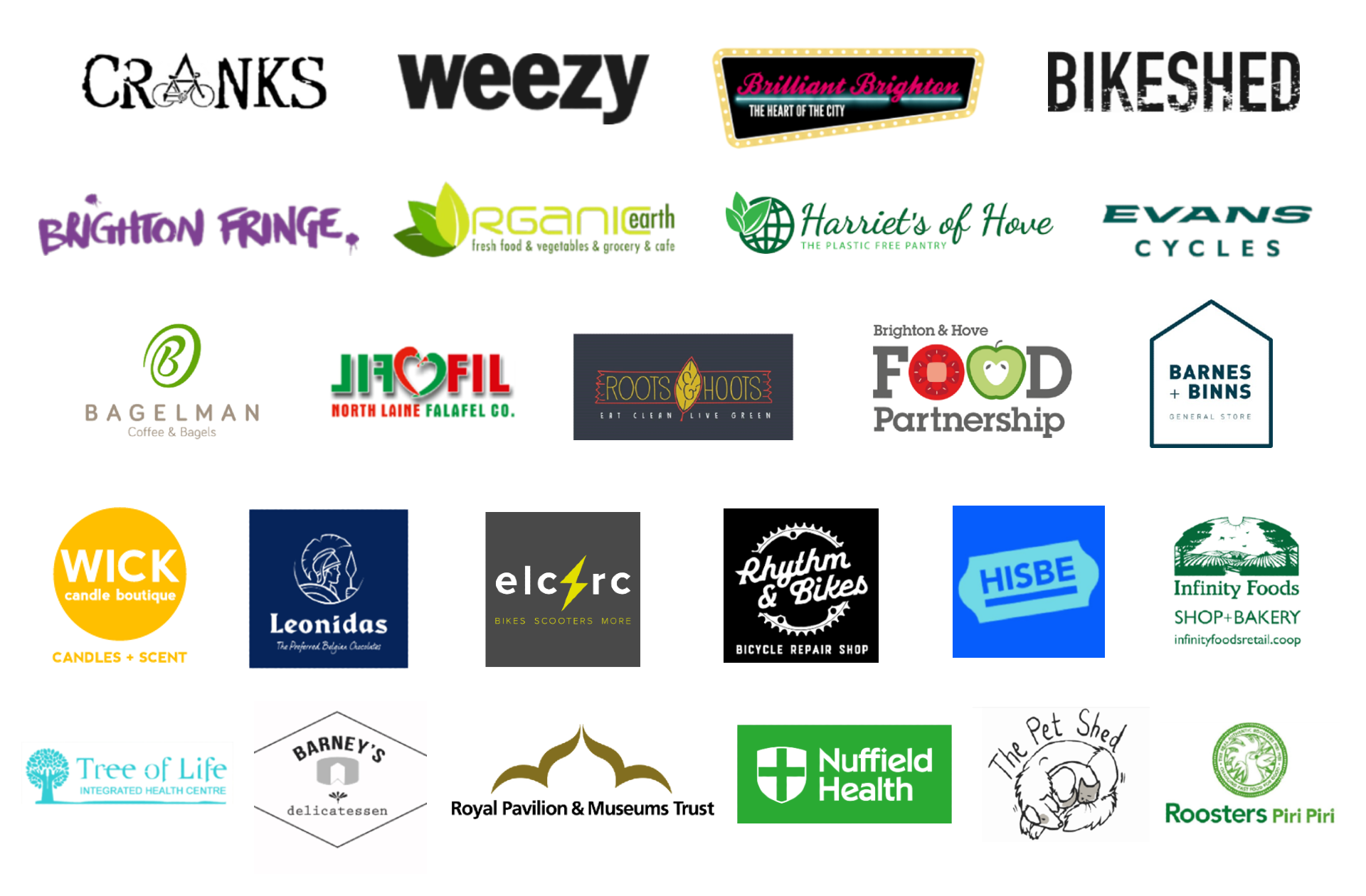 How does my business get involved?
Get in touch with us today to discuss how by completing this form or by email.
Want to know more about the BetterPoints app and how it works? - Visit our FAQ's page