Travel sustainably to earn discounts and vouchers
As part of Move for Change we are bringing you lots of great local offers and discounts to reward you for your active and sustainable travel.
Visit the 'redeem' section of your BetterPoints app where you will find a selection of vouchers from the likes of Infinity Foods. Currently available from the organic and ethically led supermarket, we have:
A 10% discount exchangeable for 350 BetterPoints
A £5 and £10 voucher exchangeable for 5000 and 10,000 BetterPoints respectively.
So why not build up your BetterPoints and work towards earning one of their vouchers and redeeming it when you visit their store at 25 North Road, Brighton, BN1 1YA
"This year marks Infinity Foods 50th anniversary. We are a workers' co-operative, democratically run by our staff and members. From the beginning, we have been committed to providing our community with natural & organic foods. We have an extensive 'own brand' range, including our own-mix muesli, grains, pulses, flours, dried fruit and nuts, available in a range of sizes. Our in-house artisan bakery is certified organic by the Soil Association, providing freshly baked bread every day, including vegan and gluten-free baked goods. 100% of all our fresh fruit & vegetables are organic and we have a close relationship with many local organic farms.

The Covid pandemic has been a challenging time, we have made many adjustments including screens at tills, available hand sanitiser and cleaning routines, This year we also launched a home delivery service. Although difficult we are proud that we have retained all the jobs for our staff and members."- George & Amy at Infinity Foods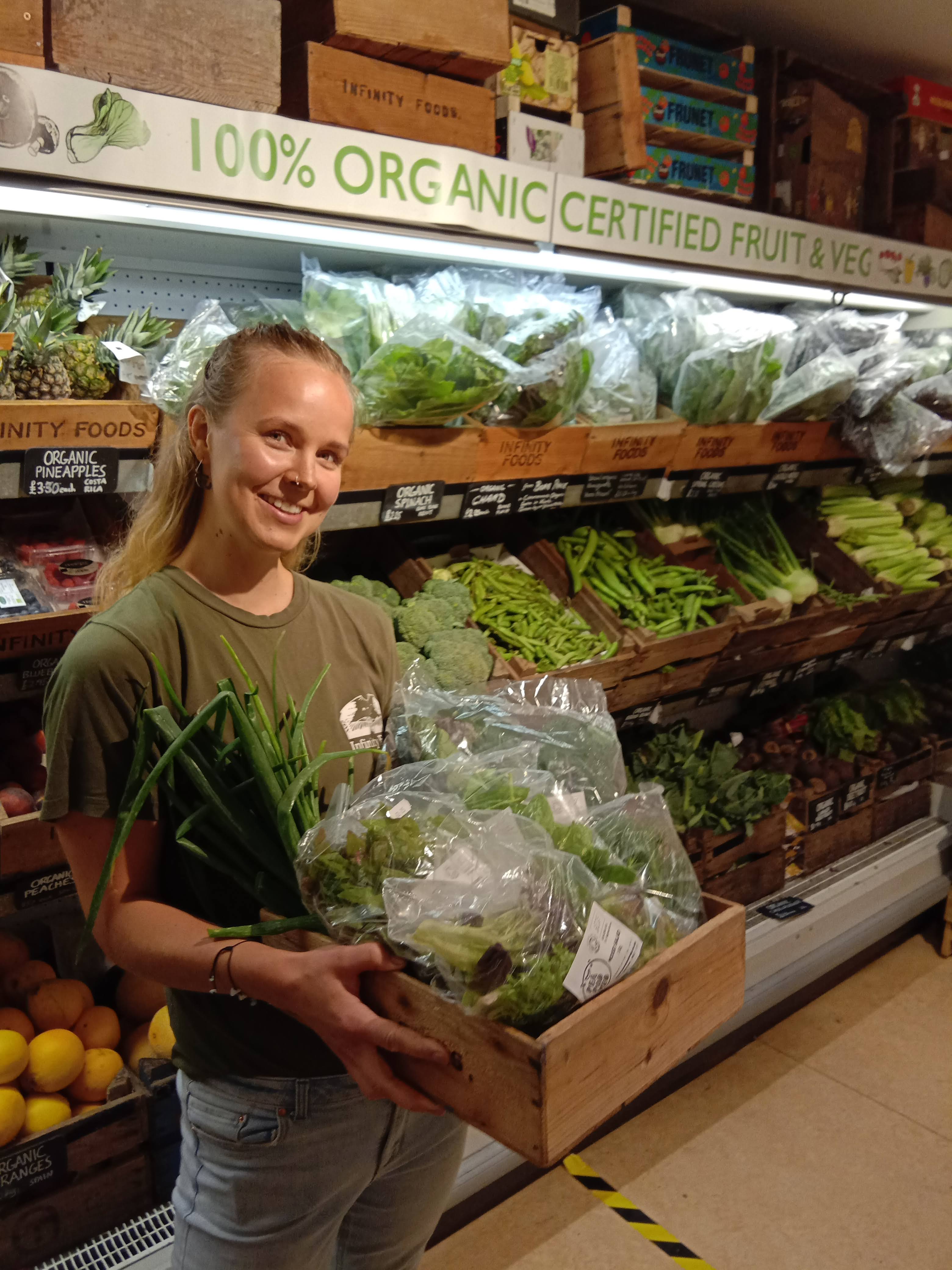 I am not signed up to BetterPoints...how do I join?
Download the BetterPoints app for free from the

App Store

or

Google Play.
Complete the registration form and then join the 'Move for Change' challenge from the invitation in your app timeline.
For more information about how to take part, tap or click here.