Donate BetterPoints to great local causes
By undertaking active and sustainable travel as part of the Move for Change challenge, users can donate their BetterPoints to support local charities doing amazing work in their communities. One such charity listed on the BetterPoints app is Brighton Fringe, the largest open-access arts festival in England.
Brighton Fringe welcome international performers and audiences every summer to showcase Brighton's unique cultural heritage. They are committed to helping the arts flourish in the city. Brighton Fringe is completely open access, meaning anyone can register and put on a Brighton Fringe event as no selection criteria is imposed on participants. This enables both new and established performers to take risks and entertain audiences.
They also help aspiring artists develop professionally through a range of year-round workshops, mentoring and bursary programmes.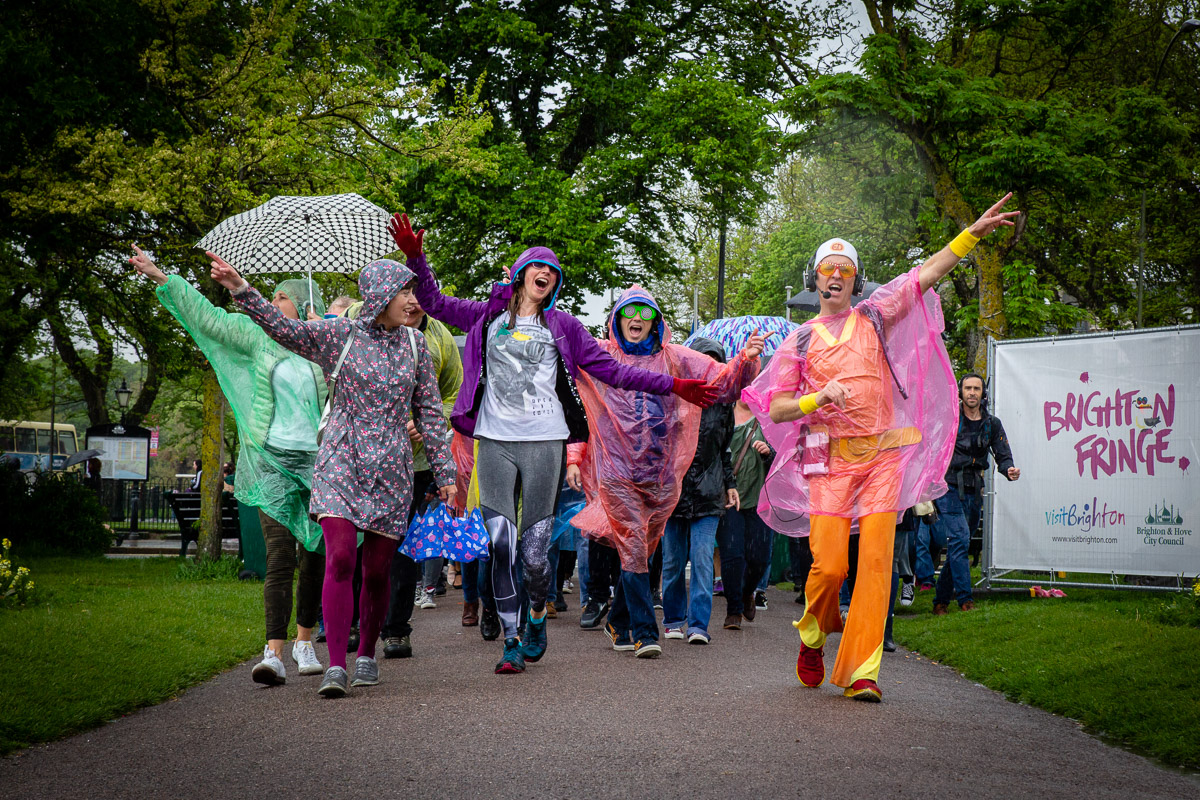 Photo by Elizabeth Slocombe (feature artist Guru Dudu Silent Disco).
Each year Brighton Fringe work with thousands of participants at all stages of their career, but only 3% of their income comes from public subsidy. Donations are essential in allowing them to provide a professional resource and an engaging arts festival that educates and inspires.
With the year ahead continuing to present great uncertainty, organisers have pushed back dates for the festival with the safety of audiences, participants, and venues in mind. However, you can rest assured that Brighton Fringe will go ahead whether digitally, in-person or a mixture of the two, where it will showcase cutting edge events that are worth getting excited about.
What can you do to help?
At this challenging time, donations from BetterPoints users are hugely welcome for charities like Brighton Fringe. They are easy to achieve too; just get active, collect your BetterPoints, select 'donate' and choose the cause you would like to contribute towards and the amount of points.
We are really pleased to be helping local charities meet some of their resource needs with the generosity of BetterPoints users like you.
Brighton Fringe prize incoming
Brighton Fringe have generously offered a Silver Membership as reward for Move for Change participants. The Membership has some fantastic benefits including 2-for1 ticket offers, priority booking and a VIP invite for two to the Brighton Fringe Launch Party. Keep an eye on your timeline in the coming weeks to see how you can get your hands on this fantastic prize!
The BetterPoints team