Prize winner Rachel tells us her story
Rachel was chosen as the 'Most Active Cyclist' prize winner, part of our cycling challenge in celebration of the Big Pedal competition. She received a £50 voucher from The Bike Shed for her active travel exploits. Here she tells us about her passion for cycling and how the BetterPoints app has provided the extra motivation to get active on two wheels.
Why do you choose to travel by bike?
"I just love being on the bike. It gives me a sense of freedom that I simply don't get when travelling by car. I find it very relaxing.

You are not closed-off on the bike, you feel part of the community when you are cycling around town. You are able to take in the sights and sounds as people go about their daily business.

It is also the easiest way to get around Brighton. I go in the car sometimes with my partner but it is often difficult to find somewhere to park.

I use the bike for everything - for leisure and for work. I will cycle with my panniers to get my weekly food shop; weight isn't an issue and it doesn't slow me down much!"
Has the BetterPoints app influenced your active travel habits in any way?
"It was a great tool for motivating me to cycle during lockdown.

I was working from home and initially I wasn't getting out on my bike every day like I used to. I noticed the negative impact of not having the regular exercise.

The app provided that extra encouragement to make it part of my daily routine again. The rewards on offer during the Big Pedal competition motivated me to get out on the bike that little bit more."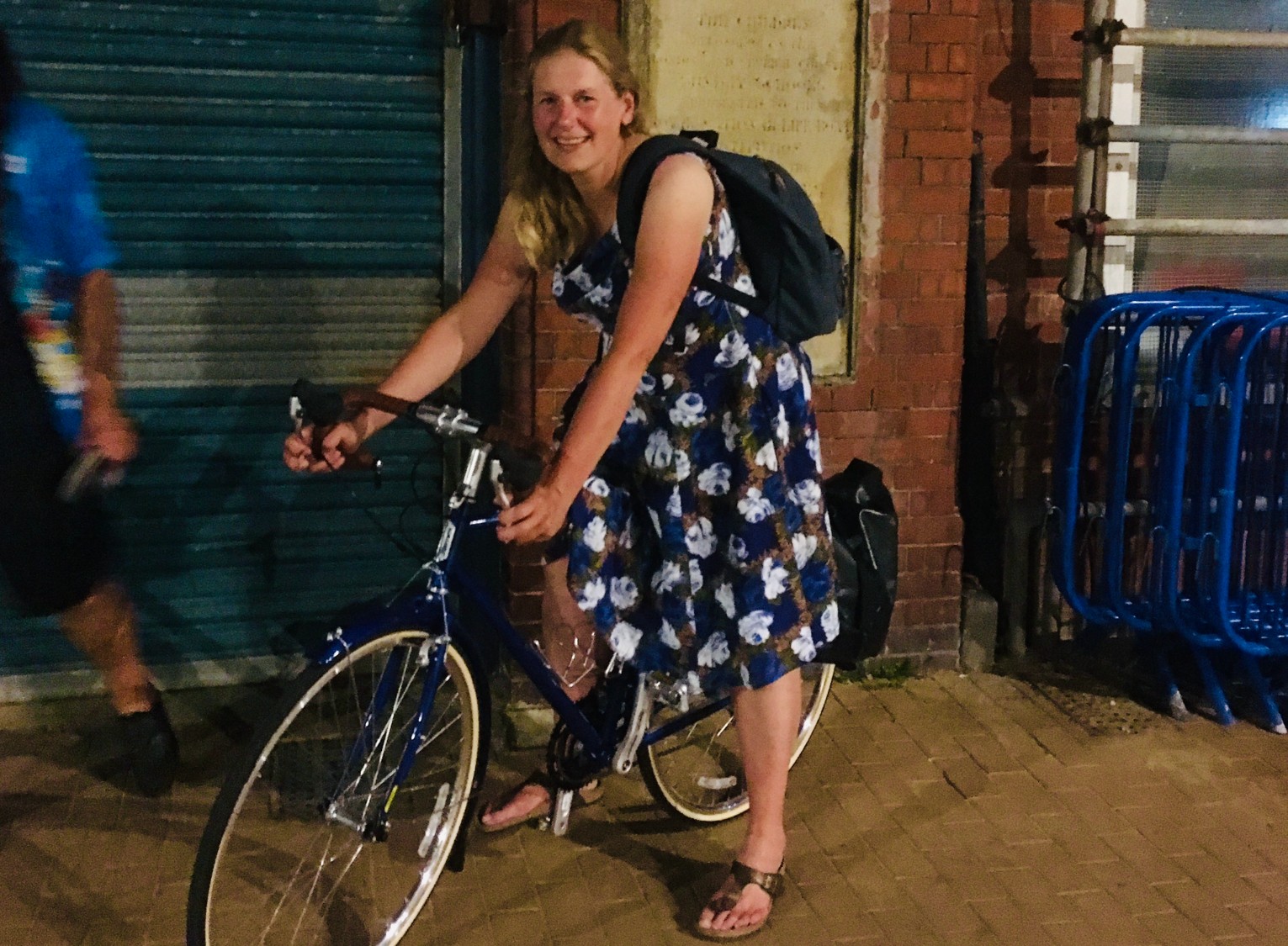 What does it mean to have won a prize from The Bike Shed?
"Firstly, it was a surprise. I'm not the most athletic so I thought there would surely be a better, more active cyclist than me. It shows that small, regular journeys really matter!

It is really nice to be acknowledged for my cycling, for making 'green' decisions with my travel. It has certainly encouraged me to cycle even more."
A big thanks to Rachel for sharing her story with the BetterPoints community, and to The Bike Shed for the prize. More exciting challenges and prizes will be coming your way soon. Keep your eyes peeled for updates in your app timeline.
I am not signed up to BetterPoints... how do I join?
Download the BetterPoints app for free from the

App Store

or

Google Play.
Complete the registration form and then join the 'Move for Change' challenge from the invitation in your app timeline.
For more information about how to take part, tap or click here.